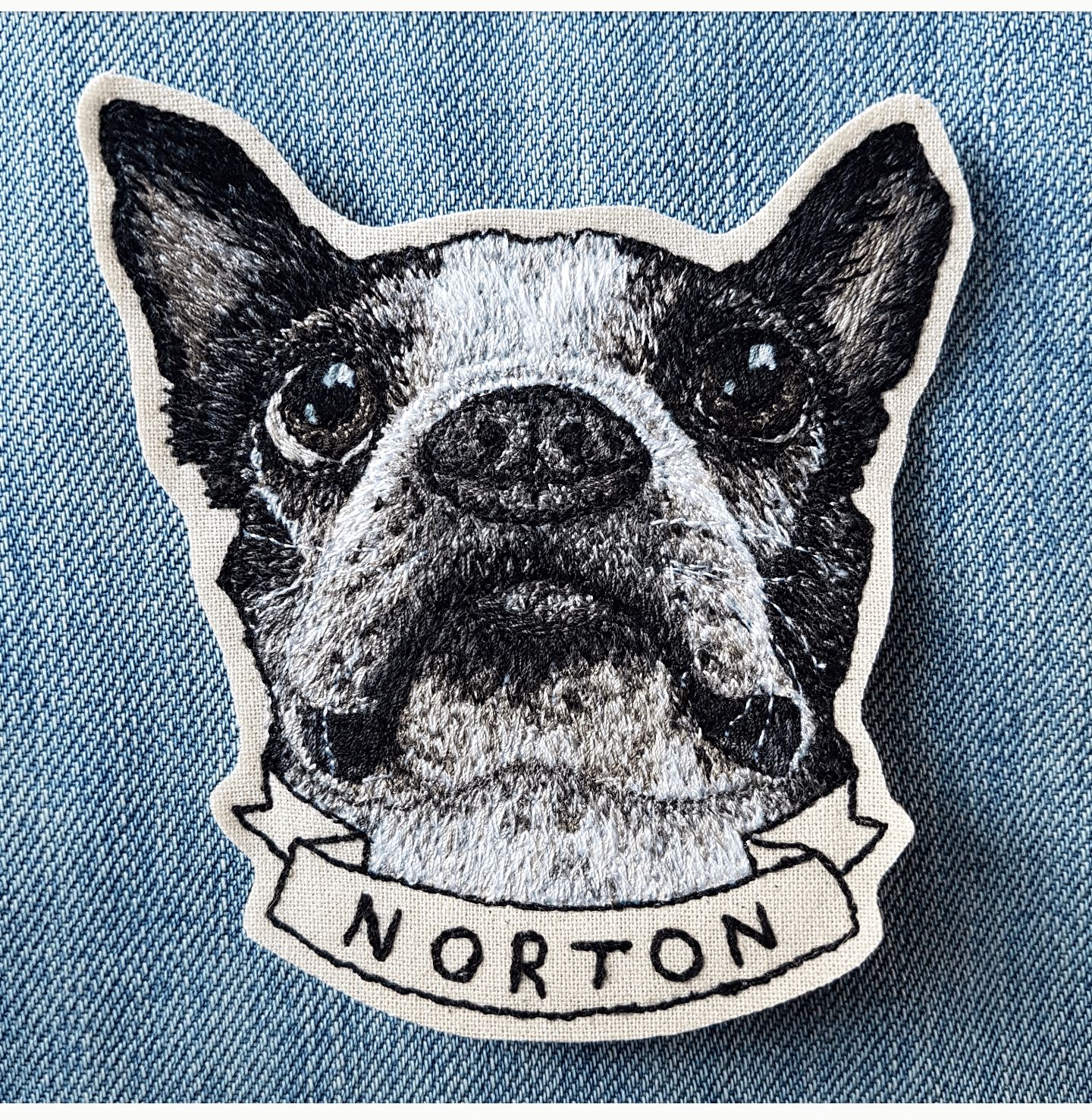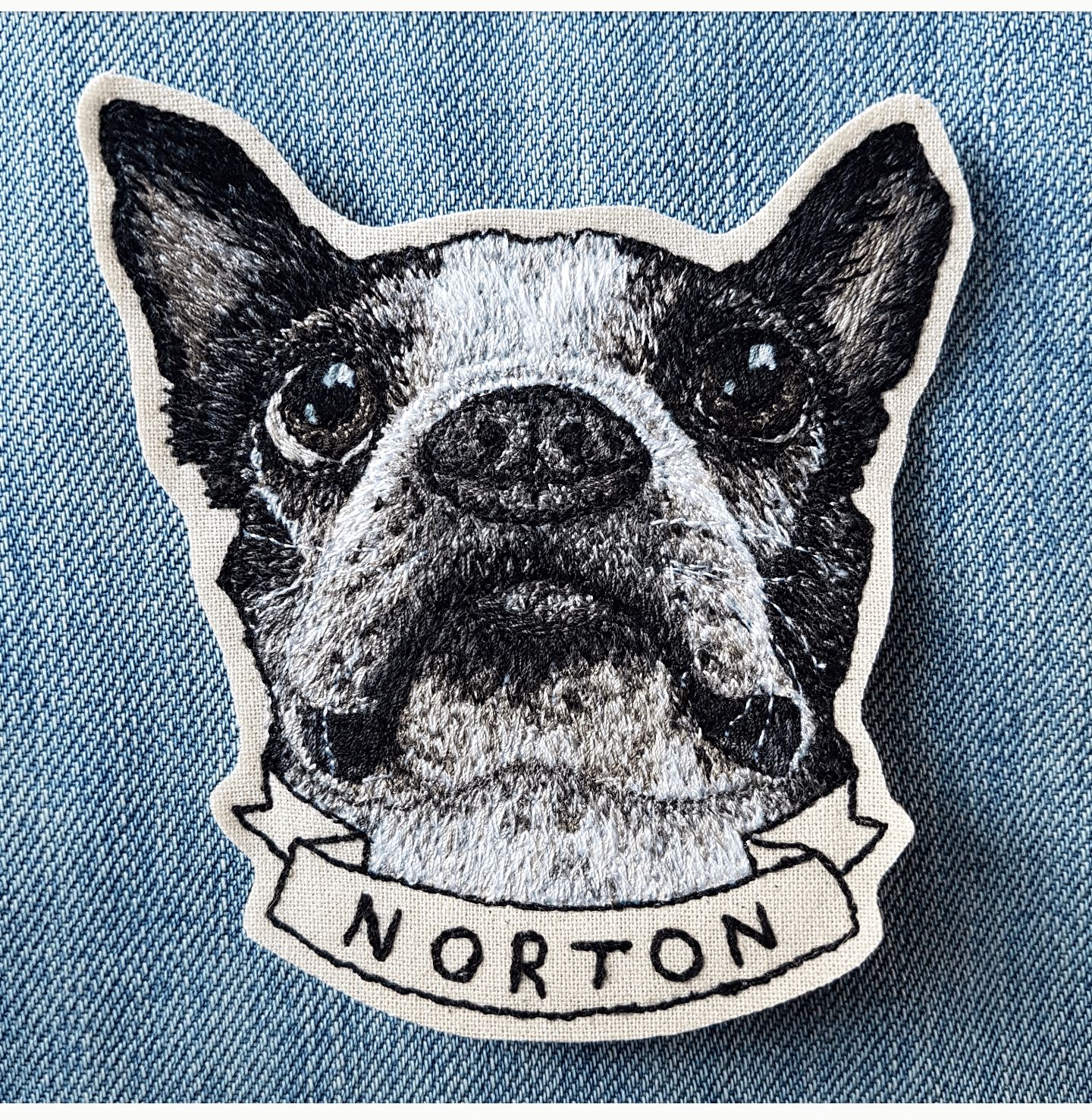 [SINGLE]: Custom Embroidered Pet Portrait Patch/Brooch
£120.00 / Sold Out
PLEASE READ THE FOLLOWING INFORMATION CAREFULLY BEFORE PURCHASE:
Portraits take between 3-4 weeks to complete, which will commence upon receiving both your order and photographic references. Postage time after dispatch is approximately as follows:
UK: 1-3 working days
EU: 5 working days
International: 14 working days
A tracking number will be emailed to you after your portrait has been dispatched. If you need your portrait sooner, please email me via
leighlalovesyou@gmail.com
before placing your order.
This item is handmade from start to finish. It is hand drawn before being free-hand machine embroidered - no computerised machinery in sight! Portraits will be made to order and follow your chosen design (all designs will be in this 'bust' style for optimum detail).
Item Specifications:
Portraits can measure up to approximately 10cm in height and 10cm in width, dependent on pet.
Single pet portrait
- one pet with a name banner below, cut into a patch/brooch.
**To remove the name banner from your portrait, apply the discount code
NONAME
at checkout.**
Want two pets in one portrait? Check out the
Double it Up! Add on.
Want add some extra customisations? Check out the
Customisation Add on.
Patch
- Very sturdy with 3 layers of calico cotton (Images 1-4)
Uncut
- 2 layers of calico and will be trimmed to approx the size of a postcard for you to frame yourself. (Image 5)
Please include 'UNCUT' in your photo reference email to leave your portrait uncut for framing yourself!
Sending Reference Photos:
Upon purchase, please email
leighlalovesyou@gmail.com
with your photo attachments of your furry (or scaly) friend.
Please use your full name as the title of the email to allow me to find you easily.
Please send good quality photos, taken in natural daylight and showing the animals face straight on, if possible. 3-6 photographs of the pet's face from different angles are great - The more I have to work from, the better likeness I can achieve!
A scan of the initial sketch can be sent to you before it is embroidered upon request.
ALL CUSTOM PET PORTRAITS WILL BE SENT TRACKED DELIVERY WORLDWIDE. ITEMS ARE FULLY INSURED WITH THIS SHIPPING!
Custom portraits are non-refundable and non-returnable.
To see more examples of pet portraits, please see my portfolio.